January 7, 2012
No comment
On February th 14th this year I am giving my first presentation on TechDays 🙂 You can view some details about my presentation on
http://www.microsoft.com/belux/techdays/2012/SessionDetail.aspx?sessionId=275
November 18, 2011
No comment

I know I just got back from the technical conference bu I came through the announcement for the Convergence 2012 "A World Of Opportunity" in Houston (Texas) The conference will start on the 18th of march and will end on the 21nd. So try to clear your note between these dates.
November 17, 2011
No comment
Just got back from the Microsoft Technical Conference 2011 in Nice and attended a lot of Sessions with three of my colleagues. Here are already some interesting things to remember, I'll try to add more later.
Microsoft Announced Information Source (beta). All users that have access to CustomerSource or PartnerSource can use their login to access this site. The site is a set of tools to make predictable implementations. Also under Services you can find a Beta version for the Intelligent Data Management Framework (IDMF), Code Upgrade Service and the Security Advisor Upgrade Tool for Microsoft Dynamics Ax 2012.


When you make modifications to standard Ax, try to use events where possible. You can use delegates or pre-/post events. This should make upgrading easier in the future.
Also MPF presented a session on how a ISV can creat its solution. You can find part of the demo here.
This is a start and I hope to post more details about the sessions I attended soon.
November 12, 2011
No comment

Hi everyone,
Together with some colleagues, I will attend the Technical Conference in Nice next monday.
I'm very exited, as this is a the first Dynamics conference I'll attend.
Since my plane leaves tomorrow morning at 10:15 (local time Belgium) my Saturday will be preparing my luggage and myself mentally to step in the airplane (not a huge fan of flying) 😉
I will breed you about the sessions I'll attend.
See you there!
October 17, 2011
No comment

Last week I received my confirmation for the Microsoft Dynamics Ax Technical Conference in Nice.
The event is scheduled to be held from November 14 – 16 in NICE Acropolis, Nice, France. You can find more info on the event's homepage.
I'll keep you up-to-date 🙂
April 9, 2011
No comment

Today some of my colleagues took the plane to Atlante to participate the Microsoft Convergence 2011 that starts tomorrow. I hope they have a great time, bring back great stories and some goodies for me 😉
You can check Christof and Youri's blog (AX EP Clipboard) for some regarding the Enterptite Portal sessions. Or follow @MSFTDynamicsERP on Twitter.
September 17, 2010
No comment
Yesterday I subscribed to the Belgian Dynamics Community connectionday in september 30, 2010. I'll attend the Ax-track (obvious) with some of my colleagues / friends.
The Agenda for the Ax-track:
18:30 – 19:15
General keynote track – The ins and outs of process optimization with SureStep 2010.
Vincent Bellefroid, Plataan

Most of us may have been in contact with or have at least already heard about SureStep 2010. But what is its real value in light of process optimizations? Is SureStep 2010 merely a theoretical implementation methodology or can it really help us optimize our processes irrespective of the stage of an implementation cycle.

19:30 – 21:00
AX track – Practical guide for Dynamics AX database optimization
Rony Cooremans, Famco

Discover the tools, skills and practices to troubleshoot database performance in Dynamics AX. After the session you will have a clear understanding on how you can investigate, solve and avoid common performance issues.

Target Audience: Technical
You can find more info or register on dynamicscom.be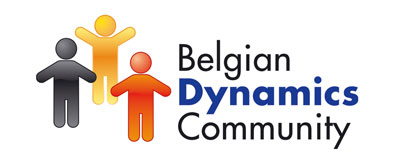 August 7, 2010
2 comments
Microsoft is launching the next version of Ax next year. There will be a conference where partners can have a early look on the application. The conference is held on the Redmond campus from January 17 through January 20, 2011.
You can find more information regarding this conference on http://www.microsoft.com/dynamics/DynamicsAXtechnicalconference2011.
May 20, 2010
No comment
The Belgian Dynamics Community is organizing a Connection Day (Tips & Tricks) on May 27th @ 18:30. I will attend the Ax-track.
The Agenda:
18:30 – 19:15
General keynote track – Search Engine Optimization: 7 ways to get your web site to heaven
Dimitri Op de Beeck, Sales Manager, Seltec

A web site is not just another marketing channel anymore. It has become the cornerstone of your marketing and plays a defining role in how your company is perceived in the market. We'll share seven useful tips for how your web site at the top of search engine results.
19:30 – 21:00
AX track – Microsoft Dynamics AX Enterprise Portal and Role Centers
Koen Van Hauwenhuyse, DevTalk

Learn about the enhancements made to Microsoft Dynamics AX Enterprise Portal, the cool new user experience, powerful ASP.NET/AJAX/VS.NET development tools, seamless setup and deployment options, out-of-the-box Role Centers, customization and adaptability. See how to build and customize enterprise portal pages and Role Centers to add new functionality and help meet customers' needs.
You can find more info or register on dynamicscom.be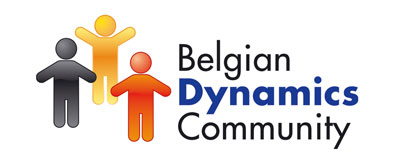 April 20, 2010
No comment
A few weeks ago I attended Techdays 2010. Now you all video's ave been posted on Channel9.
Check them out on:
http://channel9.msdn.com/tags/TechDaysBelux/
Enjoy!