September 17, 2010
No comment
Yesterday I subscribed to the Belgian Dynamics Community connectionday in september 30, 2010. I'll attend the Ax-track (obvious) with some of my colleagues / friends.
The Agenda for the Ax-track:
18:30 – 19:15
General keynote track – The ins and outs of process optimization with SureStep 2010.
Vincent Bellefroid, Plataan

Most of us may have been in contact with or have at least already heard about SureStep 2010. But what is its real value in light of process optimizations? Is SureStep 2010 merely a theoretical implementation methodology or can it really help us optimize our processes irrespective of the stage of an implementation cycle.

19:30 – 21:00
AX track – Practical guide for Dynamics AX database optimization
Rony Cooremans, Famco

Discover the tools, skills and practices to troubleshoot database performance in Dynamics AX. After the session you will have a clear understanding on how you can investigate, solve and avoid common performance issues.

Target Audience: Technical
You can find more info or register on dynamicscom.be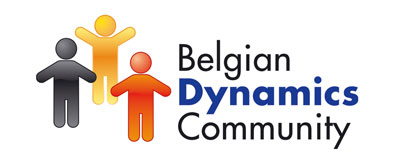 May 20, 2010
No comment
The Belgian Dynamics Community is organizing a Connection Day (Tips & Tricks) on May 27th @ 18:30. I will attend the Ax-track.
The Agenda:
18:30 – 19:15
General keynote track – Search Engine Optimization: 7 ways to get your web site to heaven
Dimitri Op de Beeck, Sales Manager, Seltec

A web site is not just another marketing channel anymore. It has become the cornerstone of your marketing and plays a defining role in how your company is perceived in the market. We'll share seven useful tips for how your web site at the top of search engine results.
19:30 – 21:00
AX track – Microsoft Dynamics AX Enterprise Portal and Role Centers
Koen Van Hauwenhuyse, DevTalk

Learn about the enhancements made to Microsoft Dynamics AX Enterprise Portal, the cool new user experience, powerful ASP.NET/AJAX/VS.NET development tools, seamless setup and deployment options, out-of-the-box Role Centers, customization and adaptability. See how to build and customize enterprise portal pages and Role Centers to add new functionality and help meet customers' needs.
You can find more info or register on dynamicscom.be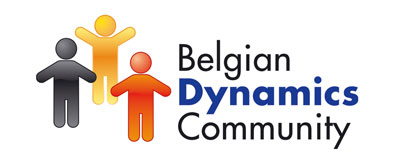 April 7, 2010
No comment
The Belgian Dynamics Community is organizing it's annual event on the 22nd of April in San Marco Village.
On the agenda:
Keynote : Babyboomers and Digital Natives- key trends for the next decade (Herman Konings)
Breakout Session Dynamics AX: Mobile working and ERP: opportunities and challenges (Finn Pedersen, ExpandiT)
Breakout Session Dynamics NAV : Technical innovation in Dynamics NAV (Michael Nielsen, Lars Hammer, Microsoft Corporation)
Breakout Session Dynamics CRM (Brian Galicia, Product Management Dynamics CRM, Microsoft Corporation)
Lounge party with networking possibilities & Give Aways (exclusive guest appareance by Veronique De Kock)
You can find more info or register on dynamicscom.be