March 15, 2012
No comment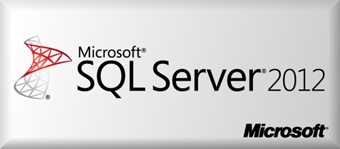 Microsoft SQL Server 2012 RTM is released and hotfix 2680186 is availible for compatibiliteit with Microsoft Dynamics Ax2012.
https://mbs.microsoft.com/knowledgebase/KBDisplay.aspx?scid=kb;en-us;2680186
February 13, 2012
2 comments
During the preparations for Microsoft TechDays 2012 my colleague and I installed a fresh Windows Server 2008 R2 with SQL Server 2012 and Ax 2012. At first all seems to work (the AOS started and we could login with the client), but when we started to prepare and opened the 'Datasource Name' lookup on the 'Document Datasources' we got an error. After some research my colleague Kenny found that the SQL UtilElements-view used a deprecated keyword called FASTFIRSTROW. After updating the view this functionality seems to work fine. (more…)
March 31, 2011
No comment
During my vacation I came across a older, but interesting article that shows you how you can monitor table size growth in SQL-server. With a bit of creativity you can create interesting report based on this information or you can just use the examples on the second page.
October 1, 2010
4 comments
This is a discussion I had with several colleagues. What is the difference between index and index hint and what do we use in our code?
October 13, 2009
No comment
When you want to use wild-cards in Ax, you can write a SQL statement with a LIKE keyword
1
2


select

 

firstonly

 purchTable


where

 purchTable.

purchId

 

like

 

'09*'

;
When you want to have all the other records (not like), in X++ SQL-statements you have 3 possibilities:
1.!LIKE :
1
2


select

 

firstonly

 purchTable


where

 

!

(

purchTable.

purchId

 

like

 

'09*'

)

;
2. notExists join :
1
2
3


select

 

firstonly

 purchTable
    

notExists

 

join

 refPurchTable
    

where

 purchTable.

purchId

 

==

 

'09*'

;
3. Query-object :
1
2
3
4
5
6
7
8
9
10
11


Query query 

=

 

new

 Query

(

)

;
QueryRun queryRun;
; 
query.

addDataSource

(

tableNum

(

PurchTable

)

)

.

addRange

(

fieldNum

(

PurchTable

,

 PurchId

)

)

.

value

(

'!09*'

)

;
queryRun 

=

 

new

 QueryRun

(

query

)

;


if

(

queryRun.

next

(

)

)




{


    purchTable 

=

 queryRun.

get

(

tableNum

(

PurchTable

)

)

;
    

print

 purchTable.

PurchId

;


}




pause

;