March 16, 2012
No comment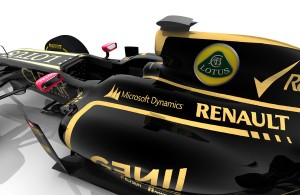 January 7, 2012
No comment
On February th 14th this year I am giving my first presentation on TechDays 🙂 You can view some details about my presentation on
http://www.microsoft.com/belux/techdays/2012/SessionDetail.aspx?sessionId=275
November 18, 2011
No comment

I know I just got back from the technical conference bu I came through the announcement for the Convergence 2012 "A World Of Opportunity" in Houston (Texas) The conference will start on the 18th of march and will end on the 21nd. So try to clear your note between these dates.
November 17, 2011
No comment
Just got back from the Microsoft Technical Conference 2011 in Nice and attended a lot of Sessions with three of my colleagues. Here are already some interesting things to remember, I'll try to add more later.
Microsoft Announced Information Source (beta). All users that have access to CustomerSource or PartnerSource can use their login to access this site. The site is a set of tools to make predictable implementations. Also under Services you can find a Beta version for the Intelligent Data Management Framework (IDMF), Code Upgrade Service and the Security Advisor Upgrade Tool for Microsoft Dynamics Ax 2012.


When you make modifications to standard Ax, try to use events where possible. You can use delegates or pre-/post events. This should make upgrading easier in the future.
Also MPF presented a session on how a ISV can creat its solution. You can find part of the demo here.
This is a start and I hope to post more details about the sessions I attended soon.
November 12, 2011
No comment

Hi everyone,
Together with some colleagues, I will attend the Technical Conference in Nice next monday.
I'm very exited, as this is a the first Dynamics conference I'll attend.
Since my plane leaves tomorrow morning at 10:15 (local time Belgium) my Saturday will be preparing my luggage and myself mentally to step in the airplane (not a huge fan of flying) 😉
I will breed you about the sessions I'll attend.
See you there!
October 17, 2011
No comment

Last week I received my confirmation for the Microsoft Dynamics Ax Technical Conference in Nice.
The event is scheduled to be held from November 14 – 16 in NICE Acropolis, Nice, France. You can find more info on the event's homepage.
I'll keep you up-to-date 🙂
March 21, 2011
No comment
Last weekend my wife got me a TechNet Subscription-account as a present. A chance to play with some Microsoft software 🙂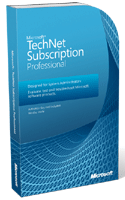 April 20, 2010
No comment
A few weeks ago I attended Techdays 2010. Now you all video's ave been posted on Channel9.
Check them out on:
http://channel9.msdn.com/tags/TechDaysBelux/
Enjoy!
April 6, 2010
1 comment
Last week I on TechDays I attended the session of Scott Hanselman '32 Ways to Keep Your Blog from Sucking' and maybe some of you have noticed, but I already made some small changes:
I placed a Creative Commons attribute below (License Your Blog)
I started using my del.icio.us account again and placed a link on my blog (Use a Social Bookmarking Service)
I tuned my CSS (Pay Attention to Formatting)
Things I have tried, but not decided yet if I am going to use it:
Integrate OpenId with my comments
Things that I placed on my ToDo-list:
Consider Using FeedBurner
Improve my About page
Find a FavIcon
So since comments are enabled, let me know what you think…
March 18, 2010
1 comment
Maybe you have seen strange images like the one below. When you have the 'Microsoft Tag Reader' application, you can read the message/link/vCard/… behind this image. You can also create your own Tag's at http://tag.microsoft.com.