November 28, 2011
No comment
This week one of my customers asked me to place the amount in words on a invoice. I couldn't believe that sush function wasn't availible in standard Ax. After some research I found that the Global-class contains the following methods:
static TempStr

numeralsToTxt(

real

_num)

static TempStr

numeralsToTxt_EN(

real

_num)

static TempStr

numeralsToTxt_ES(

real

_num)

static TempStr

numeralsToTxt_FR(

real

_num)

static TempStr

numeralsToTxt_NL(

real

_num)
November 26, 2011
1 comment
In my previous post I described how to run the standard Microsoft Ax 2012 Hyper-V VPC on your regular Windows Client with VirtualBox. There was one thing I forgot to mention, when you want to use the Enterprise Portal (and you probably will) you need to adjust the windows hosts-file on the VPC.
How:
Just open Notepad and open 'C:WindowsSystem32driversetcHosts'
Add a line  containing '127.0.0.1              dynamicsax.contoso.com '
Now the file should look like this:
# Copyright (c) 1993-2009 Microsoft Corp.
#
# This is a sample HOSTS file used by Microsoft TCP/IP for Windows.
#
# This file contains the mappings of IP addresses to host names. Each
# entry should be kept on an individual line. The IP address should
# be placed in the first column followed by the corresponding host name.
# The IP address and the host name should be separated by at least one
# space.
#
# Additionally, comments (such as these) may be inserted on individual
# lines or following the machine name denoted by a '#' symbol.
#
# For example:
#
#      102.54.94.97     rhino.acme.com          # source server
#       38.25.63.10     x.acme.com              # x client host

# localhost name resolution is handled within DNS itself.
#    127.0.0.1       localhost
#    ::1             localhost
127.0.0.1       dynamicsax.contoso.com
November 25, 2011
2 comments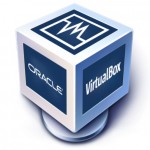 For the moment Microsoft provides us with with demo-VPC's for Windows Server Hyper-V. In this post I will describe step-by-step how you can run the same vhd with VirtualBox on your Windows Client. (more…)
November 18, 2011
No comment

I know I just got back from the technical conference bu I came through the announcement for the Convergence 2012 "A World Of Opportunity" in Houston (Texas) The conference will start on the 18th of march and will end on the 21nd. So try to clear your note between these dates.
November 17, 2011
No comment
Just got back from the Microsoft Technical Conference 2011 in Nice and attended a lot of Sessions with three of my colleagues. Here are already some interesting things to remember, I'll try to add more later.
Microsoft Announced Information Source (beta). All users that have access to CustomerSource or PartnerSource can use their login to access this site. The site is a set of tools to make predictable implementations. Also under Services you can find a Beta version for the Intelligent Data Management Framework (IDMF), Code Upgrade Service and the Security Advisor Upgrade Tool for Microsoft Dynamics Ax 2012.


When you make modifications to standard Ax, try to use events where possible. You can use delegates or pre-/post events. This should make upgrading easier in the future.
Also MPF presented a session on how a ISV can creat its solution. You can find part of the demo here.
This is a start and I hope to post more details about the sessions I attended soon.
November 12, 2011
No comment

Hi everyone,
Together with some colleagues, I will attend the Technical Conference in Nice next monday.
I'm very exited, as this is a the first Dynamics conference I'll attend.
Since my plane leaves tomorrow morning at 10:15 (local time Belgium) my Saturday will be preparing my luggage and myself mentally to step in the airplane (not a huge fan of flying) 😉
I will breed you about the sessions I'll attend.
See you there!
November 12, 2011
No comment
A while ago a cross some YouTube clips 'Inside Dynamics Ax 2012'. I just found a blogpost that groups them all: http://daxdilip.blogspot.com/2011/08/inside-microsoft-dynamics-ax-2012.html
Have fun watching…
October 17, 2011
No comment

Last week I received my confirmation for the Microsoft Dynamics Ax Technical Conference in Nice.
The event is scheduled to be held from November 14 – 16 in NICE Acropolis, Nice, France. You can find more info on the event's homepage.
I'll keep you up-to-date 🙂
September 20, 2011
2 comments
I was searching a way to install a isolated Windows Server 2008 on my laptop and that is performing quiet good. After some research I found the artikle Windows 7 – VHD Boot – Setup Guideline on knom's developer corner. This post describes a way to install the operation system on a VHD.
September 14, 2011
No comment
Registration on: https://msevents.microsoft.com/CUI/EventDetail.aspx?EventID=1032493060&Culture=en-US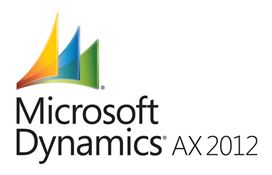 Be among the first to see Microsoft Dynamics AX 2012 — a new generation of enterprise resource planning by Microsoft.
Get a great keynote by PWC, hear from customers, and learn why Microsoft Dynamics AX 2012 is an excellent choice for companies that:
– Are looking for an easy, flexible solution for their enterprise resource planning
– Are anticipating, and preparing for, fluctuations in the business environment
– Are looking for software that can integrate with, and manage multiple solutions